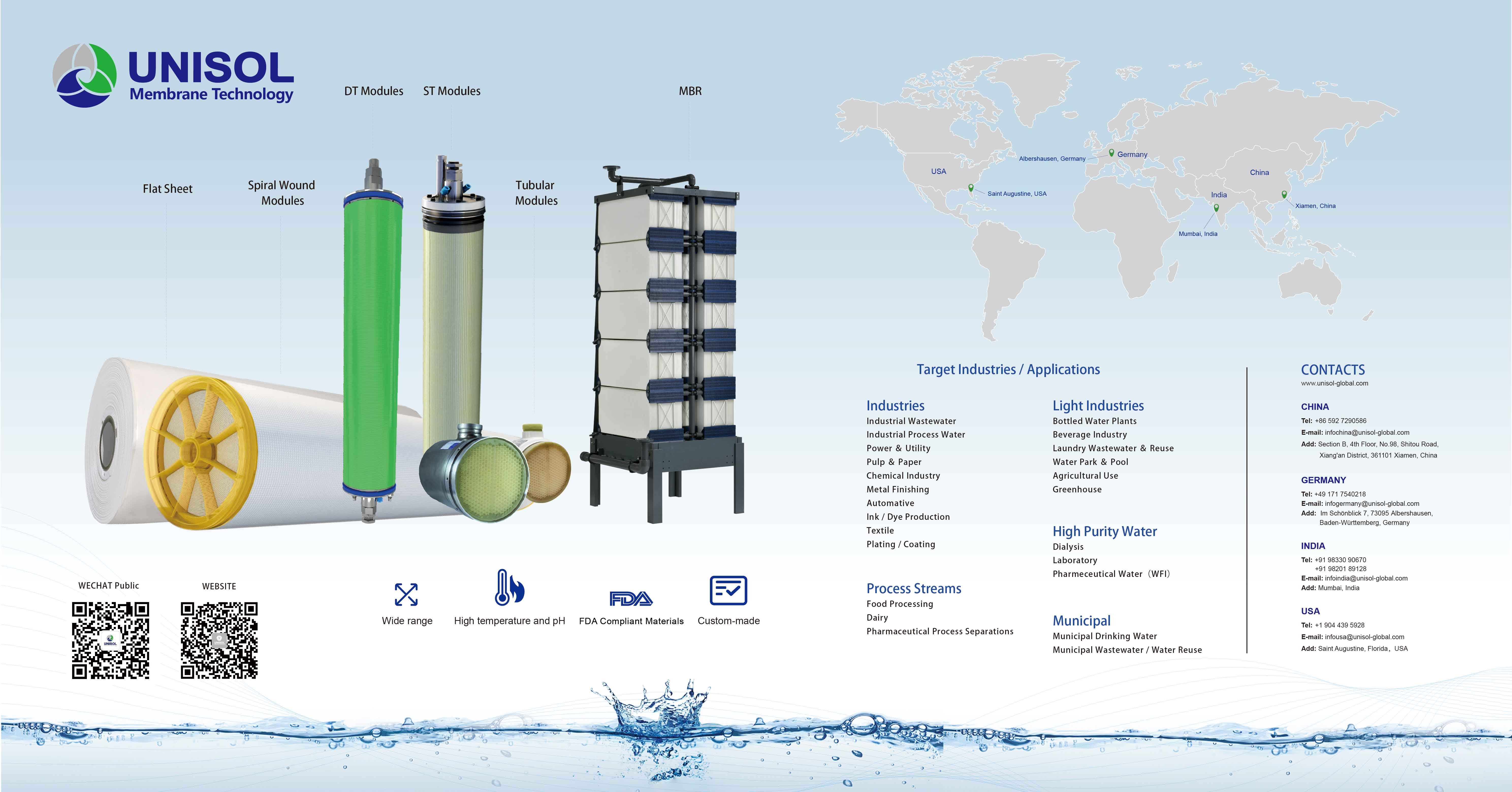 Dear customers, partners & friends,
It's a great honor to invite you to the BRICs exhibition in our beautiful hometown Xiamen. On the occasion of the upcoming exhibition, we sincerely invite you to our booth at the 2021 BRICs Industrial Revolution Exhibition in Xiamen, Booth 027, Hall A6. It will be a great pleasure to introduce UNISOL Membrane Technology and discuss the membrane separation tasks of your concern.

UNISOL Membrane Technology is a professional membrane manufacturer of reverse osmosis, nanofiltration, ultrafiltration, and microfiltration products, including spiral wound membrane modules, flat sheet membrane, membrane bioreactor (MBR), and DTRO. With a diversified and highly flexible series of products, UNISOL Membrane Technology can customize products and services to meet customers' unique needs and provide sustainable solutions for your demand. We are happy and proud to provide our professional support. Therefore, if you have any potential needs, please feel free to challenge us.

Looking forward to building trustful partnerships. 

Best regards!